This page was made by Kata89. Do not edit this page, unless absolutely it was vandalized. Permission can be given at my userpage.
Kata William Burgue

Kata William burgue with out his mask.

Sex

Male

height

6"2

weight

243 lbs.

eye color

orange

strength

great

agility

good

IQ

poor
Kata William Burgue
is an alien who lives on the planet
Galiou
. He has great strength and good agility. Although, he is not one to problem solve. His weapons are mini guns, laser dagger, electric shield, and a Swolver.
Biography
Edit
Kata William Burgue was born two years after
Xaiver Pardek T'laran
. He was raised as a rebel on the planet Galiou. When he was 12, he was given his first weapon, a
laser dagger
. By 15, a
minigun
. and not soon after, a
Swolver
.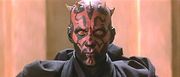 When he hit 17 however, the great Electro War began. The war that the planet Galiou faces during the time of the
Sci-Fi RPG II
. He then later find people frozen in ice, in the death mountains of the planet Galiou.
Hates it when people are eating with out him.

Gets mad when he see's a loved one dead.

Lives on Galiou.
Prefers guns and weapons that can do mass destruction quickly.
has a girl friend.
has a Swolver. A sword with a Revolver in it.
loves adventure.
A star ship.
A swolver, minigun, Electric shield, laser dagger.
Hover boots.
A small house.
Community content is available under
CC-BY-SA
unless otherwise noted.